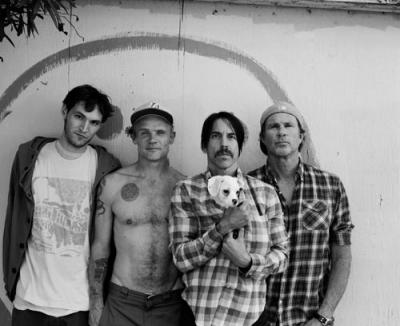 Red Hot Chili Peppers have had a tough time these 29 years. Yes. 29 years. From Hillel Slovak dying, Jack Irons leaving due to Slovak's death; Chad Smith joining; John Frusciante joining, then ultimately leaving and coming close near death. When Frusciante returned, RHCP were at their prime, creating albums such as Blood Sugar Sex Magik, Californication, By The Way and Stadium Arcadium. When Frusciante announced his second departure in 2009, the world thought this is it; the Chili Peppers are over. Well they were wrong... Kinda.
Josh Klinghoffer joined in 2009. A close friend of Frusciante, working with John on his solo album
Shadows Collide with People
(2004).
A young, astonishing guitarist bringing a new fresh sound to RHCP. But unfortunately, many fans did not like this new sound. People quickly noticed RHCP lack of Funk in

I'm with You

, and immediately turned against Klinghoffer, blaming him for this new change. Their debut single together, "The Adventures of Rain Dance Maggie" provided a much softer tone to their highly anticipated album.
Initially, I was unsure about their new sound, but I grew to like it. This is the new Red Hot Chili Peppers, with a new sound. I think that their funk is still very much alive, just in small proportions. Like Frusciante, I feel that Josh was the right replacement, as it's hard to beat John's talent. Josh is an extremely shy person, in contrast to John's charismatic personality. I like him though, he's not cocky about this huge career leap onto one of the greatest bands of today. He's quite modest, in my opinion. I really like his playing style, and I'd love to see him in other projects too. A bit of Funk can be seen in their new single, "Look Around".
Even though they're no longer together, John is continuing on with his solo career with his 11th album on the way in 2012/2013.
So for now, Anthony, Flea, Chad and Josh will be making a new sound, but staying true to the Red Hot Chili Peppers roots. No one will forget the great music the guys have been making over the past 29 years, they are phenomenal. I can see a still very promising future for the boys, with Josh too.
You can buy "I'm with You", "Look Around" and other Red Hot Chili Peppers albums and singles here.